Meet Ranky Tanky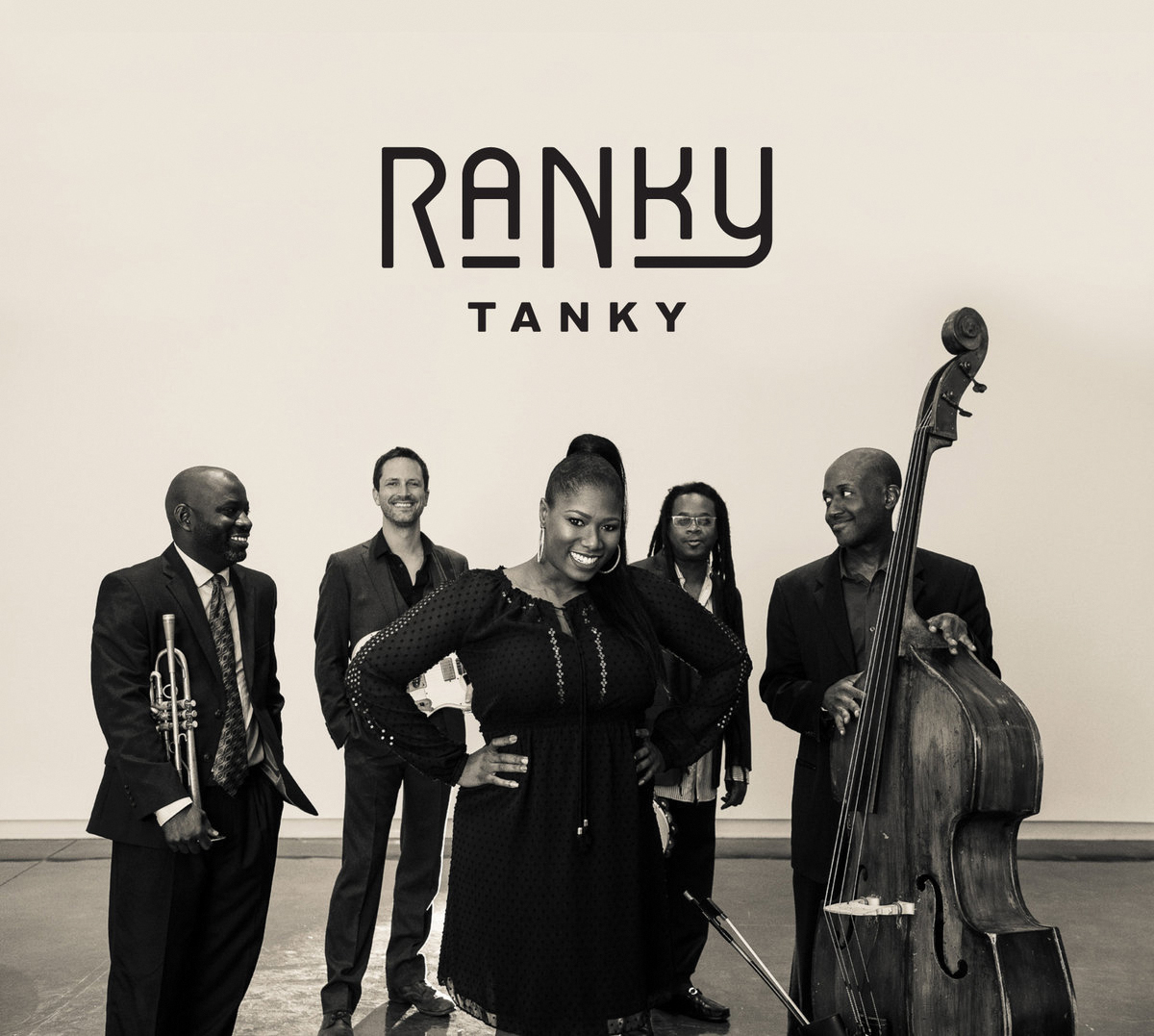 While Charlton Singleton's mother isn't generally outspoken, she couldn't hide her first impression of her son's new project. "I like that song," she told him, "but y'all did it wrong."
The song was "That's Alright," the opening track from Ranky Tanky's eponymous debut album. This band of four Lowcountry jazz stalwarts—Charleston Jazz Orchestra conductor and artistic director Singleton, Grammy-nominated percussionist Quentin Baxter, guitarist Clay Ross, and bassist Kevin Hamilton—and celebrated vocalist Quiana Parler is hardly the first to perform it. Walk into any traditionally African-American church in the region, and even if the congregation has never heard of the two-year-old band, they'll know that song. But each church will have a slightly different arrangement, or even a variation in lyrics.
"The way I grew up singing 'That's Alright' was probably different than the way Quentin heard it," says Singleton, who was reared in Awendaw attending Greater Zion AME Church. "The way they sing it on John's Island might be different two miles down the road, which could be slightly different from the way it's done on James Island."
That explanation seemed to work for Mrs. Singleton, but it's a point that Ranky Tanky has emphasized at shows, from the Edinburgh Jazz and Blues Festival in Scotland last summer to its October 2017 hometown album release at the Dock Street Theatre, especially when playing to audiences already familiar with its catalog of Gullah spirituals, work songs, and playground rhymes.
Join the Band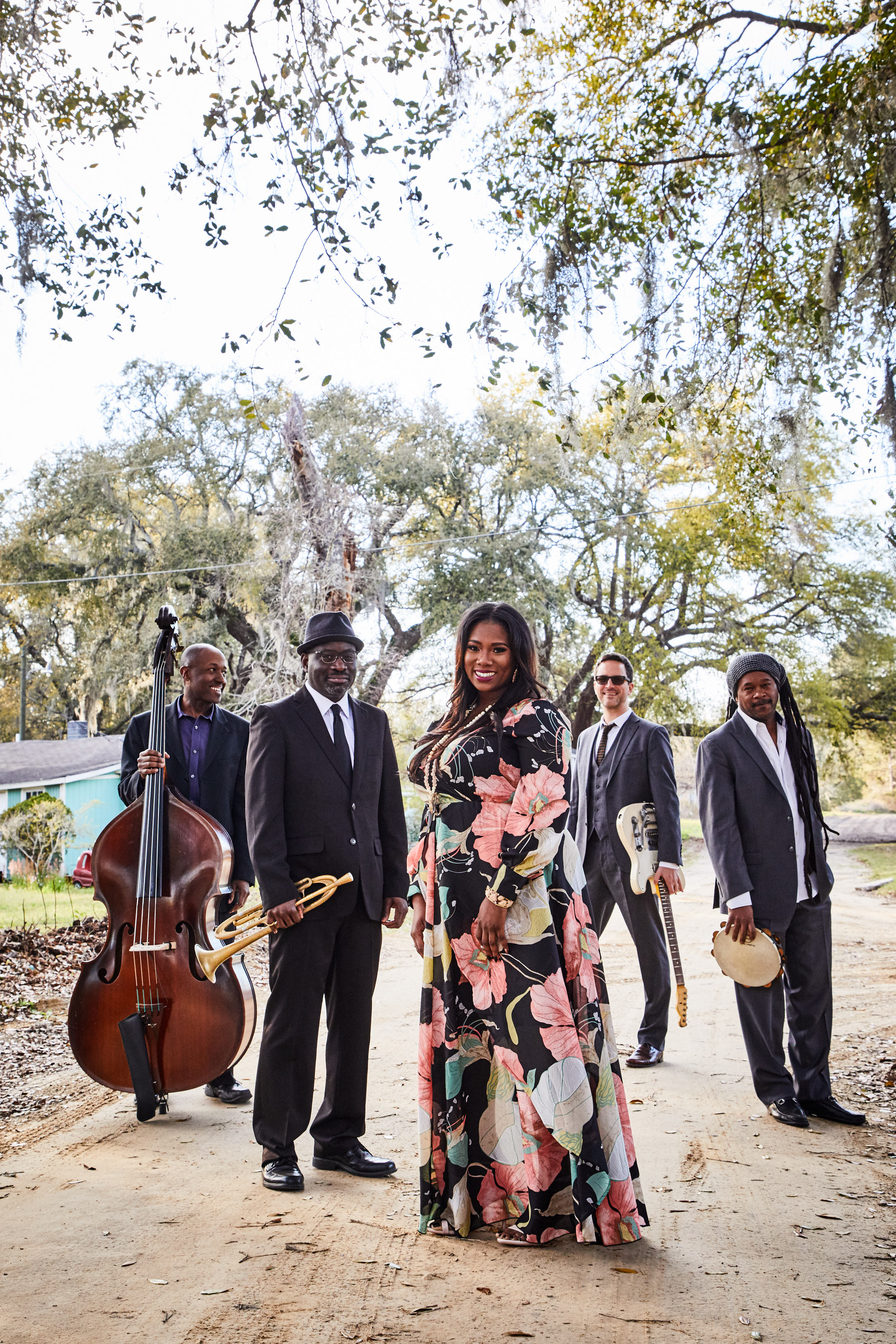 Born on the Sea Islands of South Carolina and Georgia, Gullah culture blends West African roots with customs developed in the fields and living quarters by slaves forcibly brought here. Many Gullah songs have existed for centuries, immortalized in scratchy recordings and in Lowcountry houses of worship where they've been passed down through generations. Singleton and Baxter grew up with them every Sunday, often tossing variations of playful traditionals like "Join the Band" into their jazz sets in the late '90s, when their trio with bassist Kevin Hamilton would pack Clara's Coffee Shop on King Street.
By the early 2000s, guitarist Clay Ross had joined Hamilton, Singleton, and Baxter to form Gradual Lean. It was a heyday for jazz in downtown Charleston, when The Mezz, upstairs at the old Sermet's, would fill wall-to-wall to hear these four local talents explore musical space. Even after he moved to New York to pursue his jazz career, Ross reminisced about those magical moments back home, so when he came across field recordings of Gullah spirituals in 2013 and imagined them with modern jazz instrumentation, he knew who to call. "There was no one else in my mind that could make this music," says Ross, who grew up in Anderson, South Carolina. "The idea was really conceived from my experience with these very specific musicians."
Ranky Tanky's first gig on Kiawah Island in January 2014 was billed as the "Clay Ross Quartet." They tried out the songs as instrumentals, but quickly realized the group needed a lead singer—Gullah songs are, at their root, a cappella music. Quiana Parler, a native of Harleyville well known for her local wedding band and for touring with singer Clay Aiken, was the obvious choice. Just as an AME or Holiness church has an elder who leads a particular song, Parler's vocal power often takes the helm in Ranky Tanky. "Whenever Quiana takes the energy up here, we are going into devotional for as long as she stays there," says Baxter.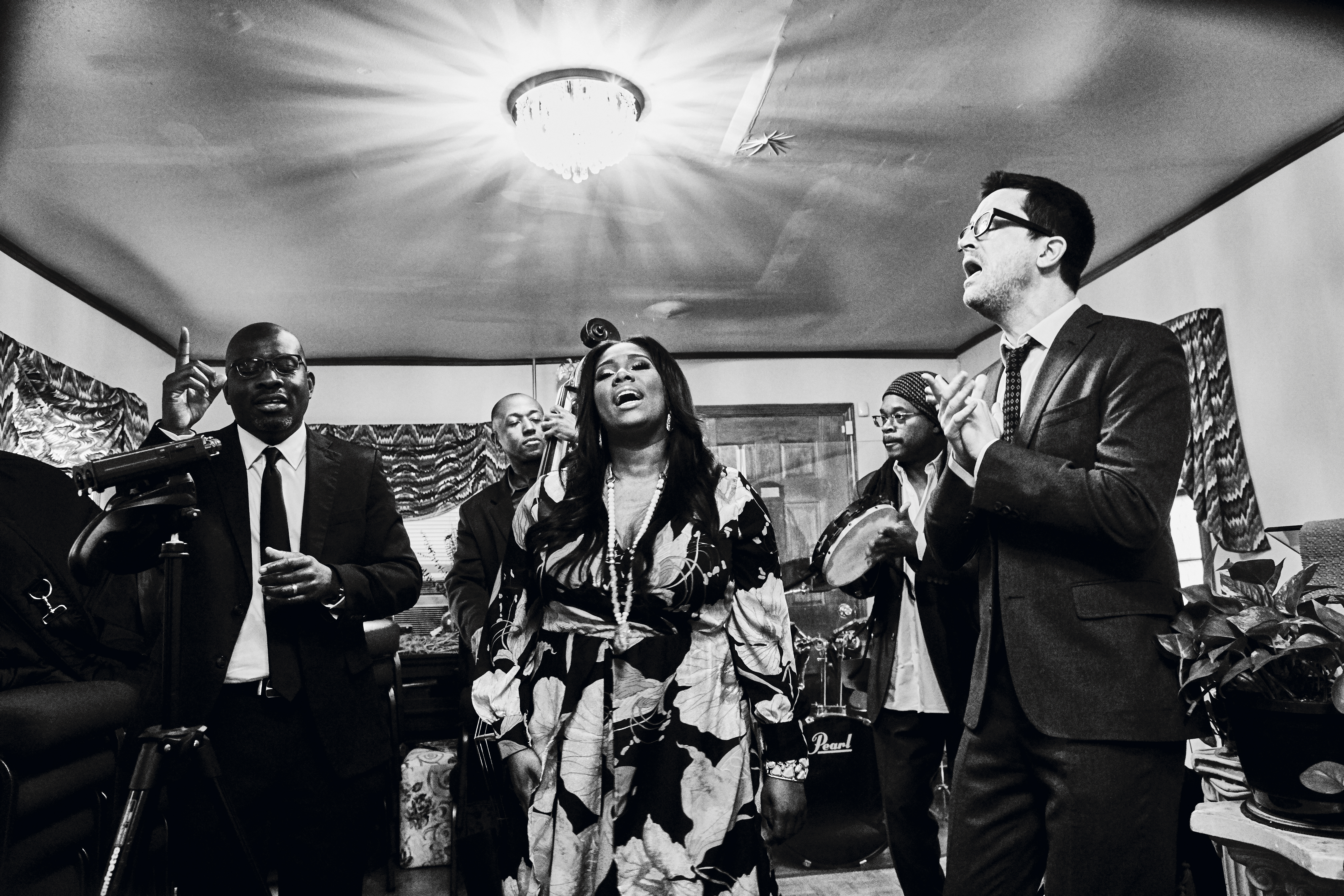 In the churches and praise halls where these songs have endured, the congregation and the band are synonymous. And whether you hear Ranky Tanky in a concert hall or under moss-draped live oaks, it's a powerful moment. Just ask the concertgoers in locales from Sweden to California—places far removed from Gullah culture—who approach Parler after the shows to describe the "church experience" they felt.
Even before recording their 13-track debut album at West Ashley's Truphonic Studios last year, Ranky Tanky had built an international reputation—a January 2017 performance at New York's highly curated globalFEST world music showcase earned nods from The New York Times and Paste magazine. They played noted festivals from Molde, Norway, to Monterey, California, and closed the year with an interview on NPR's Fresh Air with Terry Gross. A month later, in January 2018, their album reached the number one spot on Billboard's jazz and contemporary charts, besting Van Morrison. Add in top-tier bookings such as this month's National Gallery of Art in Washington, D.C., and June's Spoleto Festival USA show, and it's been a whirlwind of recognition for and interest in not only the band but the source of their inspiration: the Gullah culture responsible for so much of the food, art, and music that define the Lowcountry.
If the Spirit Moves You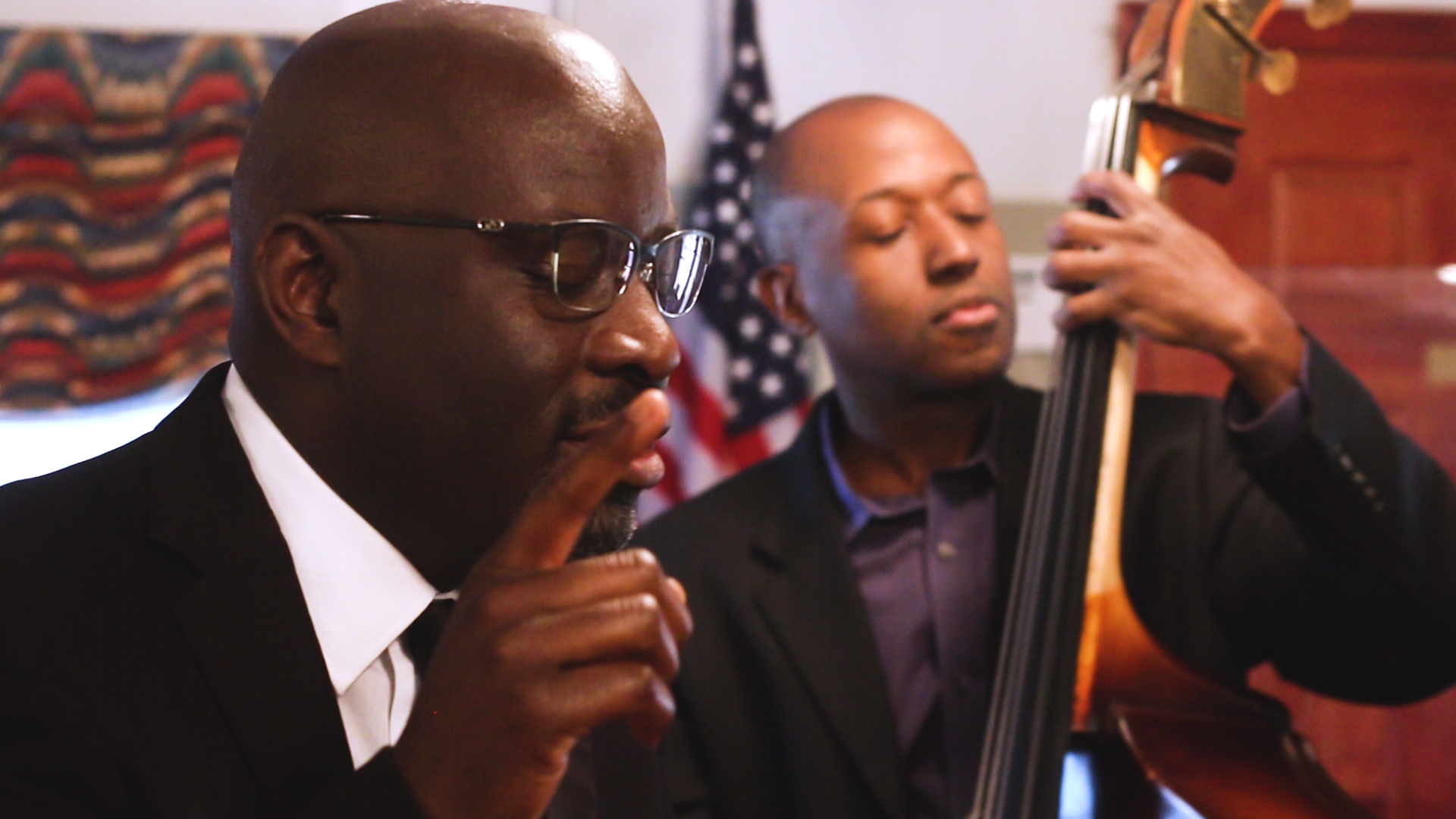 It's a brisk, sunny March day when the members of Ranky Tanky gather at Moving Star Hall, a century-old, one-room clapboard praise house on River Road. It's also the home of the Moving Star Hall Singers, an a cappella group from John's Island who toured nationally in the latter half of the 20th century. Their recordings—some of the very same that Ross heard on the Smithsonian's folkways website—are among the best-documented renditions of 19th-century Gullah spirituals.
While building Ranky Tanky's repertoire, Ross relied on these recordings, as well as many by Bessie Jones and the Georgia Sea Island Singers, to sketch out an "initial road map" of arrangements to bring to the group. "There was plenty of room left in the sketches," says Ross. "The songs really came alive as the frameworks were filled by everyone."
Putting the music of Gullah spirituals on paper took some getting used to for Baxter and Singleton. Although each band member is accustomed to sheet music in their performing careers, the songs from their childhoods were passed along through experience and oral tradition. "It was a little tough in the beginning—that's not how we got down when we were growing up," says Singleton.
But the members took Ross's starting point and layered in their experience and expertise. Just as the clapping rhythms Baxter learned as a child in church shape his percussion today, the jazz and funk each has performed over the years shape the way that Gullah songs emerge from this quintet. And while it may not be what their families and congregations are accustomed to, they're pure Ranky Tanky.
The current spiritual leaders of Manna Life Center, which is housed at Moving Star Hall, approve. Greeting the band upon arrival, Pastor Kay Colleton exclaimed, "When I first heard your music, I thought, 'Wow! I feel the ancestors.'" Jacqueline Grimball Jefferson, the center's historian and Colleton's sister, had a similar reaction: "They are bringing a new twist to the Gullah songs, and people who know the songs appreciate that they are keeping them alive in a way that makes an intergenerational connection."
These songs haven't been completely out of the public eye—sit down for a gospel brunch at Halls Chophouse, and you'll hear the Plantation Singers draw from the same catalog. Likewise, local singer Ann Caldwell and her Magnolia Singers have long served as ambassadors for Gullah spirituals. "You have to remember that this is the music of an unhappy people," reminds Caldwell. "It's what they saw. It's what they heard. It's what they felt. They sang these songs to make themselves happy and to shout their troubles out." Caldwell lauds Parler for her ability to convey "earthiness" in her singing, describing the polished sound of the band and their subject matter as a "city meets rural thing."
Sit Up in the Kingdom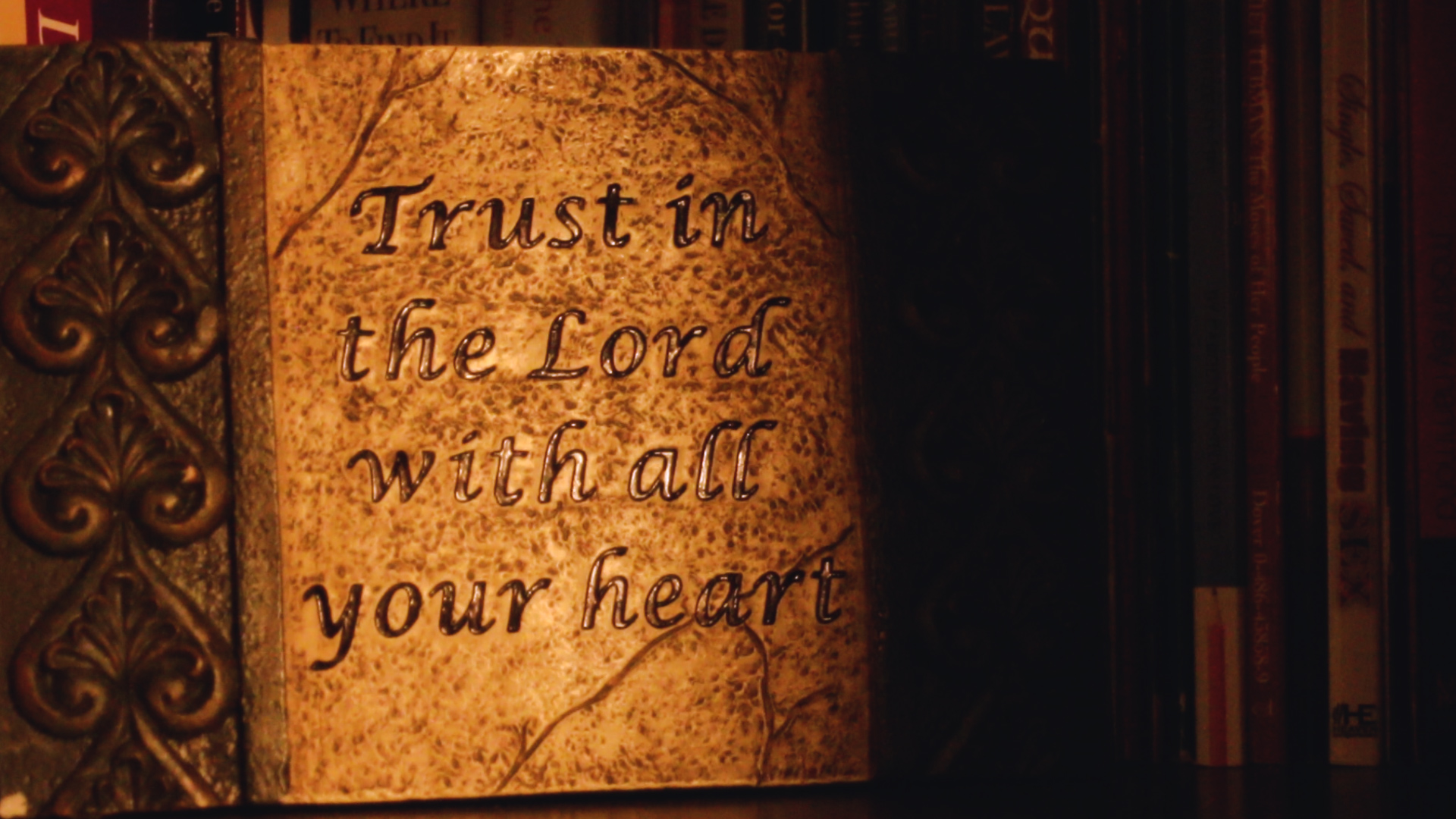 The expression "ranky tanky" has various meanings, among them "Go with it," "Let it go," and the more playful "Work it," or "Get funky." It's an apt name for a band that plays songs about pushing through to the silver lining. "That's Alright" looks forward to a seat in the kingdom of heaven, while "Been in the Storm" finds deliverance from a difficult place. Ranky Tanky's renditions get hips shaking and hands clapping. "We're celebrating a culture that hasn't always had an opportunity to celebrate itself," says Baxter.
Even as folk singers like Pete Seeger popularized the songs of African Americans in the South in the 1960s, the music's roots weren't always obvious to the public. Songs like "Ranky Tanky" and "Join the Band" draw from playground nursery rhymes, helping audiences connect the dots between songs they know and their oft-hidden Gullah origins.
The band sees its June Spoleto performance at College of Charleston's Cistern Yard as a marquee moment for themselves as well as an acknowledgement of the Gullah culture's contributions to America. To Baxter, it's been a long time coming. "We can play a bunch of gigs and be validated, but the significance of this gig is not just for this band—it's for Spoleto, too," he says.
Taking the stage at the Cistern will be an emotionally charged moment for Baxter, Hamilton, and Ross, all graduates of the college. "We grew up walking by there during Spoleto, and we've talked about some of the shows we've seen there as being 'life-changing,' so to be in that same arena is a dream come true—a bucket list kind of thing," says Hamilton. "I'm certain that I'm going to have tears in my eyes on that stage," adds Ross, recalling his walk across the Cistern to receive his diploma 20 years ago this month. "That's where I met this family that's such an important part of my life."
Watch That Star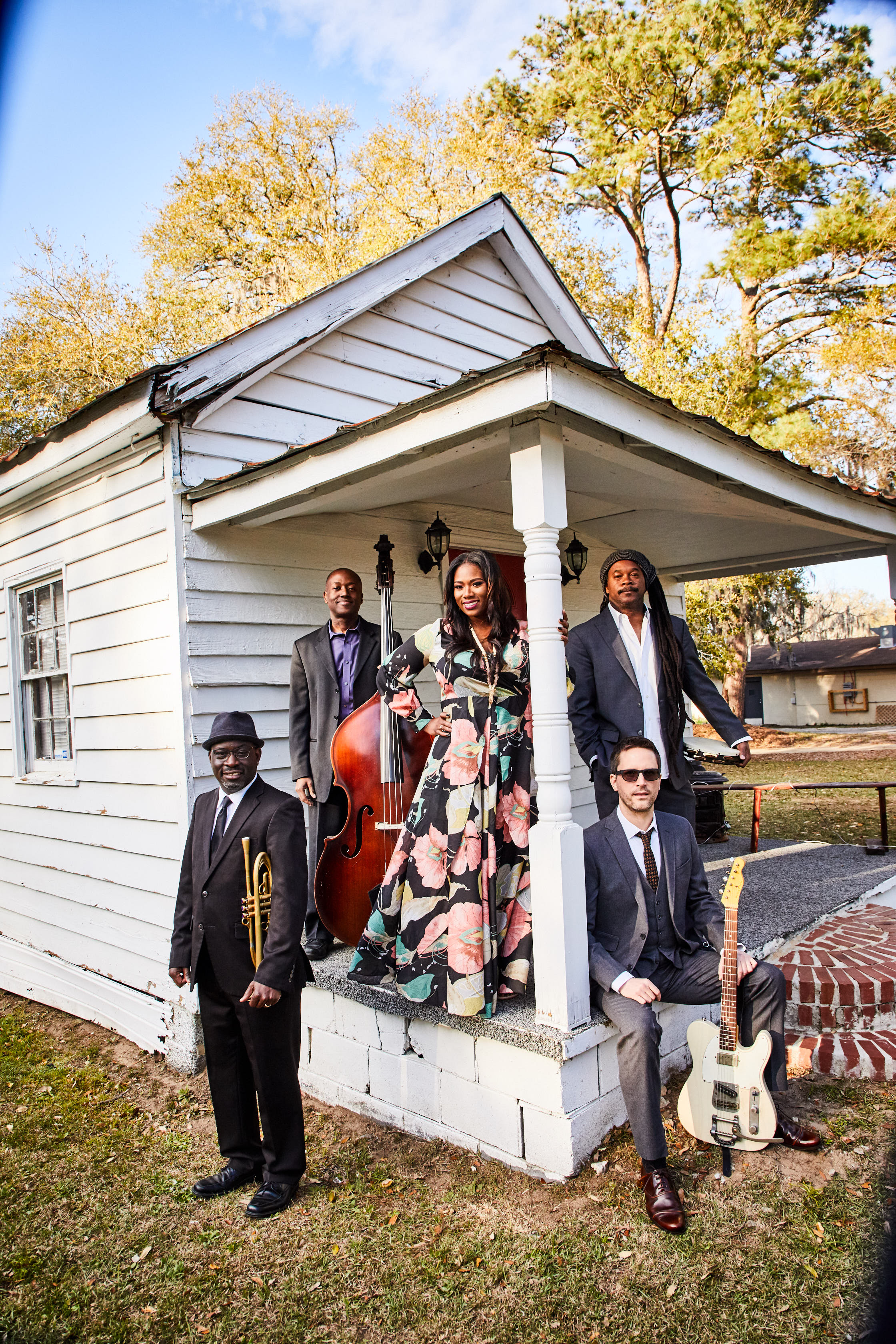 The members of Ranky Tanky are individually successful, professional musicians with mortgages and families and obligations. Singleton leads the Charleston Jazz Orchestra, while Baxter teaches at the College of Charleston and tours with jazz singer René Marie. Parler's party band books weddings a year or more in advance. Hamilton and Ross can easily book jazz gigs "eight nights a week" in Charleston and New York, respectively.
But as accolades roll in for Ranky Tanky, decisions have to be made. These aren't 22-year-olds piling into a van. Each show is booked only after careful consideration by everyone involved. "We're learning how to prioritize and plan so we can be sustainable as a band," says Baxter. That means turning down club gigs and avoiding stressful travel schedules in favor of choice opportunities that ensure a quality experience for the audience and themselves.
"If you want to go fast, go alone. If you want to go far, go together," says Ross, sharing a quote he saw in the Johannesburg airport that he's adopted as Ranky Tanky's mantra. Ross explains that the band will grow in a way that "protects the love that we feel for each other and the respect that we have for this culture."
In that vein, the group has begun to write original music that draws from the spirit of the traditional songs. One example from the album is "Watch That Star," composed around a single verse—"Watch that star/see how it run"—from a song Singleton's grandfather "Big Daddy" sang in church. Before performing "Watch That Star" at the Dock Street Theatre, Singleton was careful to explain to the audience (including many family members) that this was a tribute, but not meant to be Big Daddy's song. "They understand that it's just like if we were to go to another church," says Singleton.
In music, authenticity doesn't require a carbon copy, and with the songs that shape Gullah culture, it never has. Each song transforms in Ranky Tanky's deft hands, but the spirit of praise, celebration, or mournfulness is kept intact. It's fun, and it's real. Work it. Get busy. Let it go. Ranky Tanky!
Special Thanks!
Special thanks to Pastor Kay Colleton and historian Jacqueline Grimball Jefferson of Manna Life Center. Quiana Parler was styled by Stacia McNeil Dawson: Melanie floral maxi dress from soul2soleboutique.com, Grit & Grace oyster necklace with recycled glass and wood beads from gritandgracestudio.com, and earrings from Croghan's Jewel Box. Makeup by Tierra Nichole Artistry, hair by J. Montrai, hair and makeup assistance from Mikaylah Broom, and nails by bossednails.com.